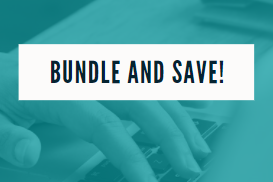 Current Courses
Bundle 08: Broker -Dealer Basics
This bundle includes course content required for relevant individuals working at Finra-registered Broker-Dealers. Not included in this bundle are two of our most important compliance courses: Cybersecurity and Identity Theft Prevention Program.

This course is required on an annual basis for individuals at NFA registered firms who are involved in account management and the flow of funds.  It is also required on an annual basis for similarly situated individuals at FINRA registered Investment Advisors.  The course takes approximately 50-60 minutes to complete.

The SEC's Regulation Best Interest is a principles-based rule intended to clarify the obligations of Broker-Dealers and Investment Advisers when they provide recommendations or investment advice to retail clients. This course is intended to help provide a good understanding of the requirements of this rule. This course is recommended to be taken every 2-3 years by individuals, managers, and trade support personnel at firms active in the U.S. futures and swaps markets.