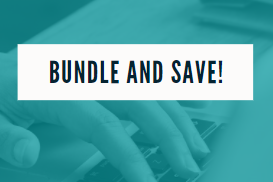 Current Courses
Bundle 06: Experienced Employee Basics - Swaps
This bundle includes course content required for experienced Associated Persons (1 year or more) working in U.S. swaps markets regulated by the CFTC and National Futures Association. Not included in this bundle are two of our most popular "Best Practices" courses: Market Conduct and Noncompetitive Trading (U.S.).

This course is designed to meet CFTC and NFA requirements for Swaps Dealers to provide Associated Persons and other relevant individuals with regular ethics training on a regular basis. This is a 'refresher' course that covers the CFTC's Statement of Acceptable Principles for ethics training. This course takes approximately 45-50 min.

This course is approximately 50-60 minutes in length and is appropriate for all industries. The training discusses the elements of an ISSP, third-party service providers, record-keeping, physical security, lost or stolen devices, working remotely, network security, data protection, social engineering, cyber hygiene, and more.

This course is designed to inform you of procedures that you or your financial institution can use to help identify, detect, and respond to activity that may indicate a threat of identity theft or fraudulent activity related to account access.  

This course is required on an annual basis for individuals at NFA registered firms who are involved in account management and the flow of funds.  It is also required on an annual basis for similarly situated individuals at FINRA registered Investment Advisors.  The course takes approximately 50-60 minutes to complete.