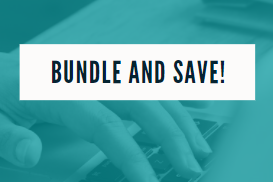 Current Courses
Bundle 13: RMLO Premier
This bundle includes required and "Best Practices" courses for Residential Mortgage Loan Originator (RMLO) practitioners. This includes a version or our leading Anti-Money Laundering course that has been adapted specifically to meet the Bank Secrecy Act training requirement for the RMLO market.
This course provides an excellent review for associates of Residential Mortgage Loan Officers to meet their ongoing AML training requirements. The course takes approximately 30-40 minutes to complete.

This course is approximately 50-60 minutes in length and is appropriate for all industries. The training discusses the elements of an ISSP, third-party service providers, record-keeping, physical security, lost or stolen devices, working remotely, network security, data protection, social engineering, cyber hygiene, and more.

This course is designed to inform you of procedures that you or your financial institution can use to help identify, detect, and respond to activity that may indicate a threat of identity theft or fraudulent activity related to account access.